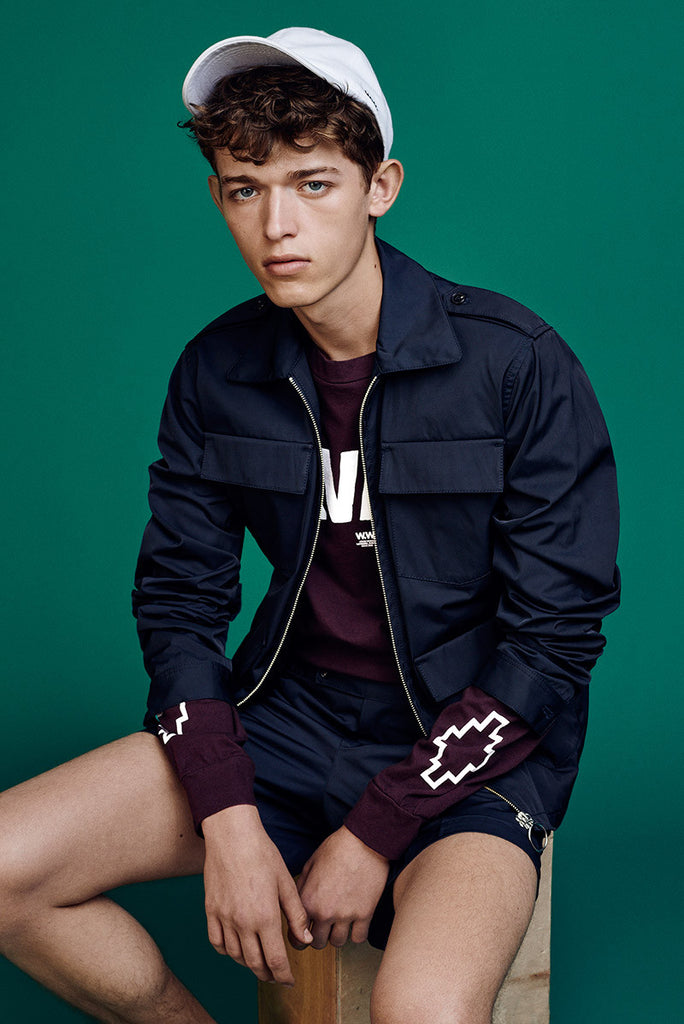 With the bank holiday over, May is finally upon us. We are therefore looking at the top trends for Men's SS16. The iconic bomber jacket was voted within the top 5 and is therefore a staple item for every man's wardrobe. The bomber jacket's heritage originates from the armed forces, similar to that of the trench and parka coat, both of which are timeless silhouettes that transcends years, styles and trends.
The timeless quality of the bomber jacket oozes personal style because of the versatile patterns, colours and material they can be found in. Traditionally, the bomber is a waist length jacket with knitted cuffs and a front zip closure. However, the bomber has been reinvented and given a new lease of life. The bomber's continuous popularity is not surprising as many style icons continue to add their own quirky style and interests into an outfit topped with a unique bomber.
See below the image of the bomber on this year's catwalk, used by many top designers. From left to right it is Alexander Wang, Simon Miller, Salvatore Ferragamo, Versace and Louis Vuitton. From this selection alone, you can clearly identify the extent to which the bomber has been uniquely reborn and personalised with a 2016 modern edge.
The typical baseball silhouette is still a favourite, along with the traditional round neck and also a classic triangular collar. There is certainly a pattern and style for everyone to get involved with this trend. Bomber jackets are versatile for casual days for a cool and comfortable style, but they can also create an air of stylish sophistication for an evening jacket.
Channel this trend with the variety of new colours and materials available to keep things more contemporary. This is a MUST have item for every man's wardrobe to be on trend this summer.
At andblanc we have our own selection of bomber jackets from both Wood Wood and Libertine-Libertine. There is plenty of choice so be sure to check us out at: www.andblancfashion.com
Wood Wood:
Caleb Jacket – £195.00
Vincent Suede Jacket - £300.00
Libertine-Libertine:
Fever Jacket - £255.00
Fever Jacket - £190.00
Fever Jacket - £255.00
Here are some inspiring ways to style your bomber jacket!
Copyright © 2013 infinitas. Article Photo for Denim Jeans Observer www.denimjeansobserver.com All brands, product names, corresponding products, supplementary materials, graphic or photographic images, licenses, registered trademarks, trademarks and service marks are the property of their respective owners.
www.andblancfashion.com