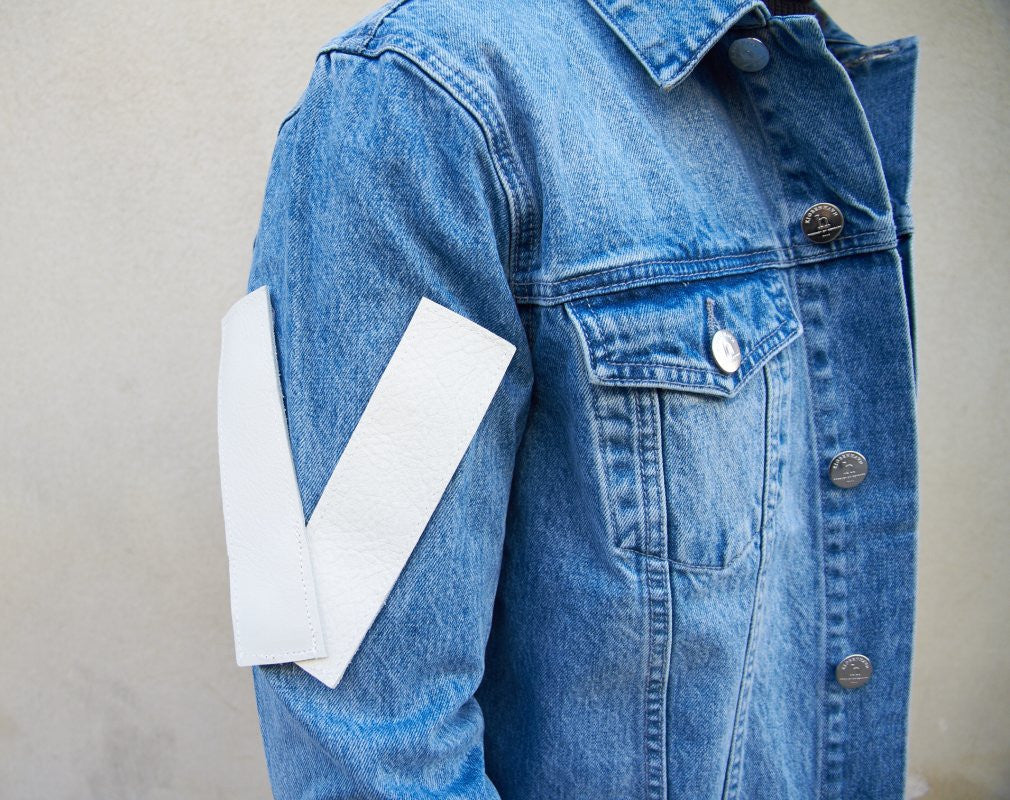 Denim has come a long way since tailor Jacob. W. Davis and Levi Strauss patented the rivet in 1873. Some may say that dark, unsullied denim is a staple wardrobe essential for versatility and longevity. However, denim has been reborn and for SS16 and since when did fashion concern itself solely with practicality?
Men's SS16 collections worldwide are featuring a range of denim items, in multiple silhouettes. Firstly, distressed denim is back, creating an over dyed, over-washed relaxed vibe. Rips are also back and more extreme than ever before. Taking the easy summer feeling even further, the relaxed fit is a key shape for any denim item. Embellishment will also take centre stage such as patchworks, zips and buttons.
So don't carry on with your usual denim pieces this SS, invest in a something a little more exciting. We have selected our favourite denim pieces off our website, for you to add straight into your bag (www.http://andblancfashion.com).
Base Jacket | Han Kjøbenhavn – £210.00
Flea Jacket | Libertine Libertine - £150.00
Acadia Raw Shirt | Études Studio - £130.00
Luc Jacket | Wood Wood - £220.00
Be sure to check out our website and social media - if you haven't already.